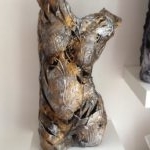 Email: anne.townsend@aol.co.uk
Name: Anne Townsend
Membership Level: Premium
Tel: 01297678970
Address: 
Broomgate Cottage
Broom Lane Tytherleigh
Axminster
Devon
EX13 7AY
BUSINESS
Name of business: Broomgate Studio
Business Type: Art, Craft, Sculpture and Printing.
Business Description: Unique Figurative Sculptures and Original Artwork. A studio specialising in Picture Framing, Artwork and Giclee Printing either onto Box Canvases or Fine Art Paper. New to Broomgate Studio - Sublimation Printing (from artwork or photography) onto Mugs, Aprons, Mouse Mats, Bags. To name a few. Please contact us for further details.
Exclusive offer to LBL Members: 10% Discount on all categories.