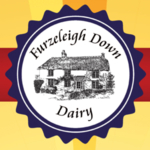 Email: Valvoysey@gmail.com
Name: Val Voysey
Membership Level: Business
Tel: 0129732159
Address: 
Furzeleigh Down Dairy
Cooks Lane
Axminster
Devon
EX13 5SQ
BUSINESS
Name of business: Furzeleigh Down Dairy
Business Type: Manufacture of farmhouse ice cream
Business Description: Shop/ice cream parlour. Cakes, hot and cold drinks and snacks. Disabled access and toilet. Ample parking. Indoor and outdoor seating. Tranquil setting with a fabulous view. Perfect for artists and photographers. Baby changing facilities. A venue for a variety of workshops. Perfect for small parties in winter and for any number in Summer. Make your own sundae!
Exclusive offer to LBL Members: 50p discount on orders of £10 or more